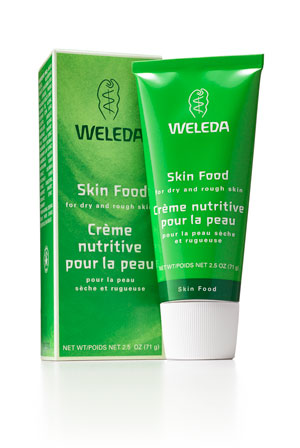 Beauty comes from within — and without. Long before it was a trend, Weleda left harsh chemicals out of its natural skin and body care products. The company was founded by Dr. Rudolf Steiner and Dr. Ita Wegman in the early 1920s. Steiner, who also created the holistic method of agriculture known as biodynamic farming, and Wegman understood that the human body has a remarkable ability to heal itself, but sometimes it needs a little help.
So they developed a personal approach to health care using natural ingredients that work with the body's own healing tendencies. They planted a Biodynamic garden to grow the ingredients needed for their remedies. They named their new enterprise Weleda, after the Celtic goddess of healing and wisdom. Today, we still cultivate our own biodynamic gardens and believe that natural ingredients provide what a body needs to be vibrant, beautiful and well.
Dry, rough skin of any age gets indulgent moisture with this intensively nourishing, deeply hydrating cream. It's a unique, ultra-rich whole-body cream that deeply hydrates, restores and protects your skin.