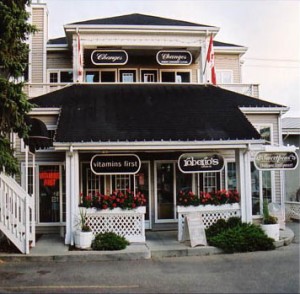 Calgary Vitamin and Supplement Store in Marda Loop
Vitamins First is a vitamin and supplement store in Calgary Alberta.   We specialize in natural and organic health remedies created especially for children, sports supplements, Vitamins and Minerals, herbs, health issues related to aging, detoxification, natural skin care and more.
About Vitamins First: Dedicated and Knowledgeable Staff
Since 1993, Vitamins First has provided exceptional service and knowledge to Calgarians, with the mission of inspiring others to make informed health choices. The highly qualified Vitamins First staff is dedicated to the health industry. Our team includes people with diverse training; all with years of health consulting experience.
Our Holistic Clinic
In addition to the Vitamins First retail store, we operate a holistic clinic downstairs. The retail setting may effectively limit the time available to address your health questions, but the clinic practitioners can certainly provide more in-depth consultations. Please see the practitioner biographies at our SW clinic and our practitioner biographies in our NW clinic for more information about their services and to make an appointment.
Delivery
We deliver to any location in Canada.  Click Here to see Vitamin First's Contact Information.