Our goal at Vitamins First is not only to offer exceptional knowledge and service in a retail setting but also to be a resource centre for your health.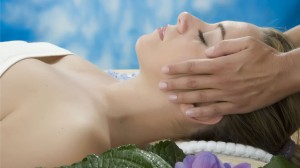 With this in mind we have had a clinic space in the lower level of Vitamins First for over 10 years. We realize that in a retail setting there are limitations to the health concerns we are able to deal with. The Vitamins First Holistic Clinic addresses those limitations. The health practitioners in the Clinic are able to offer in-depth, individualized consultations in order to assess and address your health concerns.
Scroll down to read more about the Clinic Practitioners and the services that are available.
Services include:
Acupuncture
Traditional Chinese Medicine
Massage Therapy
Holistic Practitioner / Stress Coach / Nutritional Therapist
Live and Dried Blood Analysis
Our Practitioners
Anthony Antal Fodor
Anthony, a diversified alternative health therapist in the area of stress, depression, insomnia and chronic fatigue.
Anthony pursued his formal and personal study in the area of instrumental diagnostic and therapy research. His early experience in the clinical field dates back to 1978.
He was born in Hungrary and in 1997 moved to Germany than in 1988 moved to Calgary. In more than three decades, he has continued to improve his alternative modalities. He has helped many people with MBS & Quantum Wellness services. His progress has a clear track record and has many testimonial letters. Anthony continues to pursue his passion as an independent part-time associate at the Vitamins First Marda Loop location.
Contact Anthony by phone at 403-474-8211, and be email at: rusultstherapist@shaw.ca
Leia Gamache
Certified Personal Coach & Shamanic Teacher/Practitioner
The most important relationship is the one you have with yourself. Yet, for most of us, it is the one relationship we neglect the most. Leia specializes in Relationship Coaching (with a focus on emotional, physical, mental and spiritual healing) and offers more than 18 years experience, mentoring in the areas of Relationship, Career, Wellness, and Personal Empowerment.
"A Master Teacher and sentimental heart. My gratitude runs deep." Linda J.
To book a session, please call or text 403-875-7594 or book online at whitefirecoaching.org.
Initial consult $45 (1 hr)
Live the Life You Want!
Carolyn Gish
BA Psych NNCP
In 2005 Carolyn embarked on a journey of personal wellness and began her studies in holistic nutrition with the Canadian School of Natural Nutrition where she graduated with honors in October of 2006. In her holistic nutrition practice she works closely with her clients to assess dietary habits, lifestyle factors and symptoms in order to create a customized nutritional program that is personalized for each individual. Her professional goal is to guide people in making nutritional and lifestyle choices that help them build a superior foundation of health and wellness.
Appointments are made by calling 403-389-2847.