It is important to nourish yourself both from the inside and the outside. Natural skin care is growing dramatically due to the awareness people are gaining about using chemical based products on their skin. High quality, natural and organic skin care is essential to nourish and protect your largest organ, your skin. We carry several lines of skin and body care products, shampoos, toothpastes, deodorants and essential oils.
Natural Skin care and makeup brands
Eminence
Hand-picked and hand-mixed fresh ingredients are used to create products that contain potent healing and beautifying properties. Many of these ingredients are combined with pure waters drawn from a thermal hot spring lake containing minerals and trace elements found nowhere else on earth.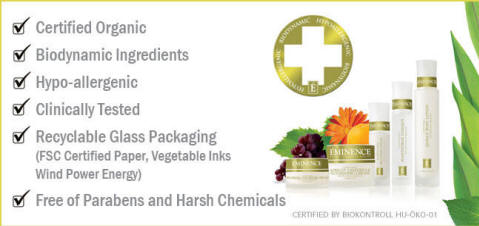 Products are handmade without any severe heating or hydrogenating processes that can affect the nutritional content and potency of natural ingredients. Vitamins are captured in their all-natural fresh base, offering dramatic results as actual seeds, pulps and peels impart regenerative and healing powers that only nature can produce.
(Only available Signal Hill, Marda Loop, and Toronto Dominion Square (The Core Shopping Center – Downtown)
Jane Iredale
Jane has always thought of makeup as an essential part of a woman's sense of well-being and she wanted to make that easy to achieve. That's why her mineral powders are a foundation, powder, concealer and sunscreen all in one, and why every product in the line is multi-functional. Her goal is to make products that look good, feel good and are good for the skin.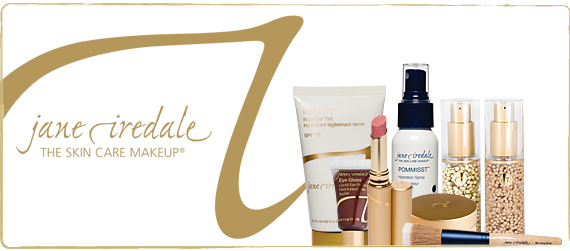 Products must be easy to apply, as well, so that a woman can be her best in the shortest amount of time.
(Only available at Signal Hill location)
Annemarie Borlind
From the synergy of innovative research and a great respect for nature, ANNEMARIE BÖRLIND – Natural Beauty develops natural cosmetics products whose efficacy and skin-compatibility are scientifically confirmed by independent test institutes.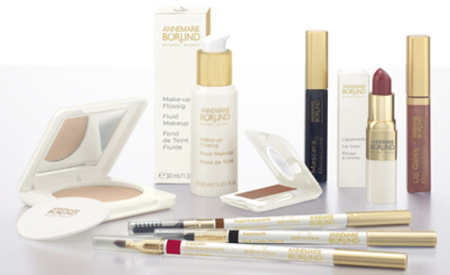 Annemarie Borlind of Germany creates natural beauty products, natural cosmetics and natural skincare items. Annemarie Borlind searches the world for the most unpolluted, organic sources of its plant materials to produce superior skin care products. Visit www.boerlind.com
(Available at Marda Loop and Beddington locations)
EO
EO stands for essential oils; it's the heart & soul of everything they do. EO blends only pure essential oils with other plant-based ingredients to create natural body care products that awaken & delight your senses. Visit www.eoproducts.com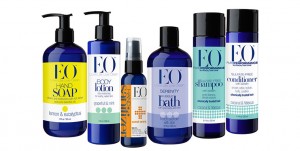 Giovanni
Giovanni cosmetics use formulas that incorporate vitamins, herbs, minerals, proteins, nutrients and the purest of essential oils. Visit www.giovannicosmetics.com
Hugo Natural Apothecary

Hugo Natural Apothecary's luxurious products are as easy on the earth as they are excellent for your body and hair. Loaded with nature's finest ingredients – like jojoba ester, coconut oil, shea butter and nutrient-rich botanical extracts – their treatments restore your skin and hair to their most beautiful, healthiest state, without using harsh additives or fillers. Visit www.hugonaturals.com
Natracare
Natracare offers women truly natural feminine hygiene products. Natracare uses 100% pure organic non GMO cotton and other biodegradable ingredients in all of their products. Visit www.natracare.com
Newco

Since 1996 Newco Natural Technology has been revolutionizing products using broccoli's most powerful antioxidant, sulforaphane. Headquartered in Calgary, Alberta, Canada, Newco continues to be the industry leader with innovative sulforaphane products. Over 2 decades have been dedicated to creating quality, safe & highly effective natural products. The result? The world original sulforaphane product series which includes chemical-free skin care, supplements, and food products. Our wide range of products are 100% Canadian made and undergo rigorous testing to achieve the highest quality possible. Our passion drives us to continue delivering exceptionally healthy and results-driven products. Visit https://www.newconatural.ca/
Organix South Theraneem
Organix South Theraneem provides a variety of skin care products using neem oil. Their ethically wild-crafted and certified organic Neem oil shares many of the same properties as tea tree oil, but without the harsh terpene content. One primary advantage of Neem oil is its soothing, high fatty acid content making Neem oil especially gentle and nourishing when used for itchy, sensitive or dry skin conditions. Visit Organix South at www.organixsouth.com

SBT Seabuckthorn
SBT Seabuckthorn offers solutions for treating persistent and irritating skin conditions such as rosacea, acne, dermatitis, and eczema. It contains omega 3, 6, 7, as well as other nutrients that will heal, nourish, protect, and rejuvenate your skin. Visit SBT at www.seabuckthorn.com.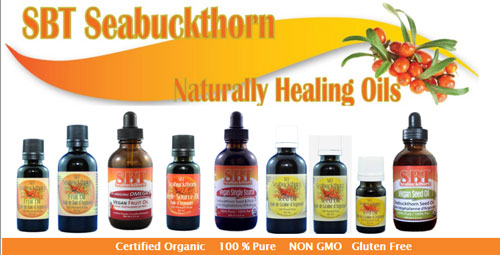 Shea Butter Market
Shea Butter Market combines naturally prepared pure Shea Butter with all organic essential oils, Vitamin E and other ingredients to provide wonderful shea butter products for your entire body. Visit www.sheabuttermarket.com
Weleda
Weleda was the first to pioneer the use of biodynamic and organic ingredients in skin care, back in 1921. Their products are guaranteed free of synthetic preservatives, fragrances, colorants and parabens. In addition, Weleda creates Fair Trade agreements with local farmers, helping them to convert their conventional farms into sustainable, organic agriculture. AND, there products are fabulous on the skin. Check out their website at www.usa.weleda.com