Natural Care Secrets, Natural Pain Relief, and A delicious healthful snacking option … in this months update of new Vitamins First products.
We're excited to show you our newest product additions this month:
Natural Care Secrets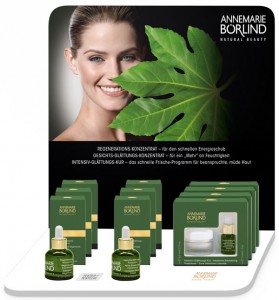 With increasing age, lines and wrinkle form on the face, as it loses its elasticity and radiance.  Discover the two new intensive concentrates and the intensive smoothing treatment that visibly reduces signs of skin tiredness.  ANNEMARIE BÖRLIND offers you new sources of energy that guard against loss of skin elasticity, thereby reducing wrinkles and lines, while providing the skin with an optimal supply of moisture.  Making the skin look as if it has been regenerated from within, the skin regains its fresh, smooth and youthful appearance.
Natural Pain Relief
DL-Phenylalanine (DLPA) is an essential amino acid, meaning the body produces it naturally, and it is a dietary necessity. DLPA is used for pain control, whiplash relief; rheumatoid arthritis; lower back pain; migraines; muscle cramps and soreness; and postoperative pain. Moreover, it has been shown to boost enthusiasm for life and to fight depression.  DLPA pain relief can take time, but is worth waiting for.
A delicious healthful snacking option …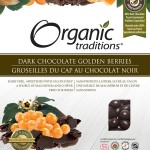 Organic Traditions' Dark Chocolate Goldenberries combine two prized superfoods for a delicious nutrient-dense snack. The tart, citrus Golden Berries are a source of magnesium, copper and manganese. The 80% dark chocolate coating is naturally sweetened with low-glycemic Yacon syrup. Feed your beneficial bacteria, NOT your candida with this delicious snack that is dairy free, sodium free, gluten free and vegan.