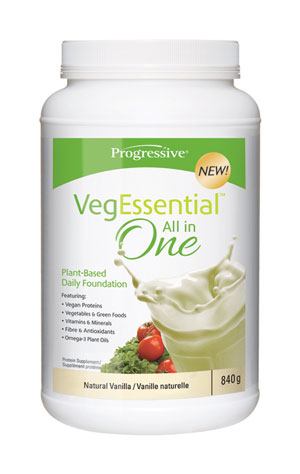 All In One: Good Nutrition Made Easy
The holiday season has come to a close and the New Year has begun. If you're like most, you have a renewed desire to make healthier choices. Taking that step can seem overwhelming, especially with so many experts and "healthy options" on the market. If you want to make it easier on yourself, then consider the simple addition of an All In One formula. It's a convenient and easy way to help cleanse your body, energize your day and support your physical needs.
CLEANSE
Our environment is full of toxic challenges. There are tens of thousands of chemicals all around us that our bodies need to manage in order to stay healthy. We do this through our seven "channels of elimination" which include the liver, kidney, lungs, skin, lymphatic system, colon and blood. A complex blend of vegetables has the power to support all of these systems, so that you can stay fortified and healthy.
ENERGIZE
The quality of your energy is the result of the fuel that you put into your body. We all need high quality protein, carbohydrates, fats and a whole host of vitamins and minerals in order to stay energized. When you avoid processed foods, which have the power to rob your energy, and give yourself good, clean nutrition, you'll find yourself feeling energized all day long – even without the coffee!
SUPPORT
You live a busy life and you need the right nutritional support to rebuild your body and replace the nutrients you used up. As much as you exert yourself, you need an equal amount of renewal. The beautiful thing about an All In One powder is it offers the average body nearly all of the nutrients it needs to maintain good health.
Choose the Right All In One
There are a few options on the market, so how do you know which is best? Try Progressive VegEssential; it has nearly 100 plant-based ingredients for unmatched nutrition and convenience to fit your life. Every serving provides 27g of Vegan Protein, 7g of Fibre, 2g of Omega-3 Plant Oils, the equivalent of 6-8 servings of Fresh Vegetables, over 100% RDA of 13 Vitamins and Minerals, and much more. Plus, it really does taste great!
If you're serious about reaching your health goals, but struggle to fit it all into your hectic schedule, then consider adding an All In One supplement to your day. You'll be glad you did.