Balance your breakfast, lunch, or after-workout routine with New Chapter's organic, fermented Booster Powders.
Fermented Turmeric Booster Powder: Turmeric is a long-revered source of phytonutrients, and our fermented, organic powder supports brain and heart health, as well as healthy inflammation.* Add to your next smoothie or shake to create a superfood that's good for the mind and body.
Fermented Maca Booster Powder: For thousands of years, Maca root has been cultivated for its adaptogenic properties. It supports energy, endurance, and recovery* – and our daily Booster Powder is blended with Schizandra berry and Cardamom.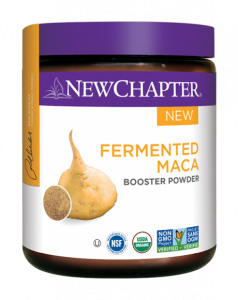 Fermented Aloe Booster Powder: Our pure and gentle Aloe is expertly formulated to provide you with daily detox action and with calming digestive support.* It's blended with Peppermint, Coriander, Cardamom, Artichoke, and Turmeric.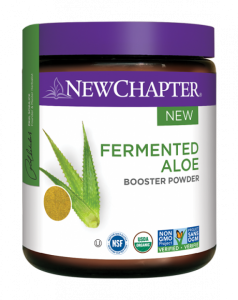 Fermented Black Seed Booster Powder: Black Seed has been used by healers for millennia. Our Black Seed powder is enhanced with Turmeric, Lion's Mane, and Aloe, and is fermented to deliver soothing benefits for mood, occasional stress relief, and memory.*
Discover Perfect Hair, Skin & Nails
Illuminate your natural beauty with Perfect Hair, Skin & Nails, delivering probiotic-fermented* Biotin to help hair shine and nails grow strong and also supports skin health. Astaxanthin, a rare plant-nutrient from organic algae, is a powerful antioxidant that protects cells from damage. This expertly formulated beauty supplement is enhanced with superfood botanicals like organic Chamomile, Maca, and Aloe.
Bone Strength Take Care
Calcium From Plants, Not Limestone
The truth is, the calcium in most supplements comes from limestone – rocks. Bone Strength Take Care is dramatically different. It's a plant-based calcium, sourced from the pristine coast of Iceland.
Complete Bone Strength Complex
Because calcium alone isn't enough, Bone Strength Take Care also provides key nutrients like Vitamin D3, which helps in the absorption of calcium, and Vitamin K, which helps in the maintenance of bones.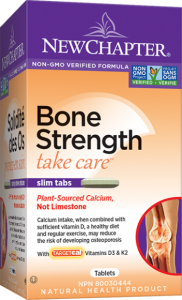 Perfect Prenatal
Is formulated with your needs and the needs of your baby in mind. Every daily dose provides pregnancy-essential nutrients including 24 mcg of Vitamin D3, 18 mg of Iron, and 600 mcg of Folate. The once-per-meal formula is easy to take.
Zyflamend is a full-spectrum blend of 10 medicinal herbs, including Turmeric, Rosemary, and Ginger. Turmeric is traditionally used in herbal medicine as an anti-inflammatory to help relieve joint pain. Joint inflammation is a natural healing process of the body, but it can manifest as pain. The whole, active phytonutrients in Zyflamend's Turmeric work to provide a 100% herbal response to joint inflammation and discomfort.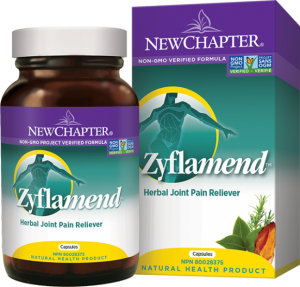 Wholemega™ delivers Nature's profile of 17 Omegas from Wild Salmon, including Omega 3, 5, 6, 7 & 9's. Some of these Omegas are referred to as "good fats," and are present and play an important role in many human cells. Specifically, Wholemega supports cognitive health and brain function. It also supports the development of the brain, eyes, and nerves in children and adolescents. Compared to other popular seafoods, salmon is one of the best choices for getting the recommended types of Omega-3 fatty acids.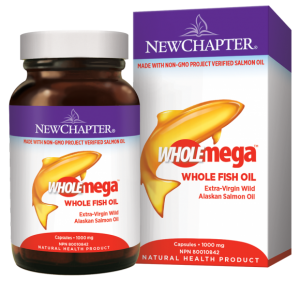 Multivitamins
It's important to know what you're putting into your body, whether it's your day-to-day nutrition or your daily multivitamin. Many vitamin and mineral supplements on the market are basic blends of chemical isolates. Chemical isolates are synthesized by processing the complex profiles of foods into single chemicals, such as corn that is processed into Ascorbic Acid (Vitamin C). The result is a completely man-made, simplified vitamin or mineral compound. Selected isolates are then combined to create a multivitamin product
For thousands of years, societies around the world have been fermenting foods with good bacteria to create healthy, gentle products such as yogurt and miso. New Chapter® brings this traditional fermentation process to all of our multivitamins, delivering natural health products that are cultured with organic yeast and live probiotics (no live probiotics remain in these products).