Have you ever experienced joint pain? Many people have inflammation in their joints, such as their elbows or knees. Joint inflammation is actually part of the natural healing process of the body, but it tends to manifest as pain and discomfort. Fortunately, the Wisdom of Nature™ provides effective botanicals that can help provide joint comfort. Turmeric in particular is used as an anti-inflammatory to help relieve joint pain. Turmeric has been revered for its remarkable properties for thousands of years. Turmeric Force® from New Chapter® delivers two types of Turmeric extract to provide you with the rhizome's valuable phytonutrients. Turmeric Force is also used as a liver and cardio protectant. This is one of the most studied botanicals in modern science!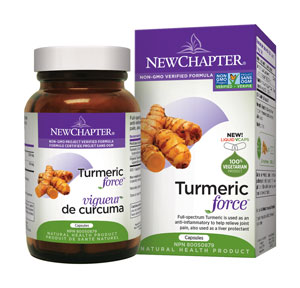 Zyflamend™ Whole Body is our herbal formula for occasional pain relief or after intense exercise. The proprietary 10-herb blend delivers the full-spectrum of whole herbs, not isolated compounds. Delivering whole-food Ginger to help relieve minor pain or soreness, ginger also supports flexibility and comfortable movement with Turmeric, Green Tea, Rosemary, Oregano, Holy Basil, Chinese Goldthread, Hu Zhang, Chinese Skullcap and Barberry. All are time-honored tonic herbs. Zyflamend's Hu Zhang is a natural source of resveratrol, a part of the healthy Mediterranean diet.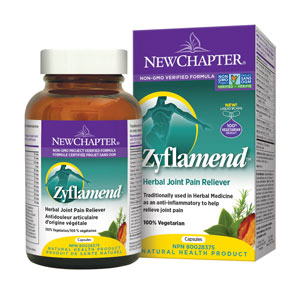 New Chapter® uses only supercritical CO2 or traditional techniques to deliver super-pure, super-potent herbal extracts in this 100% vegetarian formulation. New Chapter® is committed to using sustainable, Non-GMO ingredients good for you, good for the planet.