Simple French Trick to great skin! – kaia naturals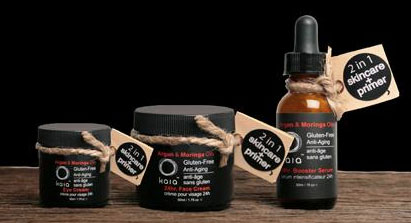 You've picked out the perfect evening outfit, coiffed the hair, and masterfully designed your smokey eye. But no matter what you try, your foundation is streaky, your pores seem overly large and you can't get rid of the splotchy redness all over your face. Your first inclination might be to pile on even more foundation, but cease and desist! We found a multi-tasking savior that wipes out those makeup blunders without adding extra steps to your routine.
Makeup primers are the key to keeping oil at bay, masking wrinkles, camouflaging discoloration and creating an even base for your foundation. Instead of reaching for just a primer, which means even more time in front of the mirror, try a dual-purpose formula like kaia naturals natures matte finish. This velvety moistur
izer doubles as a primer, meaning you can hydrate and prime in a single step.
Antioxidant Coffee
Antioxidant Coffee is roasted using the Triple-Patented HealthyRoastTM process developed by scientists and doctors at the US Oncology Group and AMC Cancer Research. Through the HealthyRoastTM process, antioxidants are extracted from portion of the green coffee bean using a water soaking process. The extracted antioxidants are then reintroduced back onto the roasted beans during the cooling process without any chemicals, additives or preservatives.
Barlean's Olive Leaf Complex Throat Spray

Barlean's Olive Leaf Complex Throat Spray is a convenient, super-antioxidant solution for promoting a healthy immune system and seasonal wellness. Natural peppermint, lemon and sage flavours are refreshing and soothing to the throat and also support oral hygiene as it acts as a natural breath freshener. It contains a broad spectrum of beneficial olive leaf actives resulting in a powerful synergy for your vibrant health and energy.