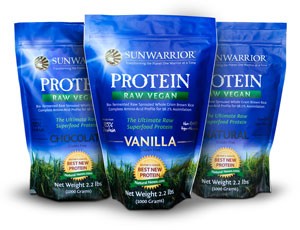 Written by Celina Black BSC HNU, RHN
Summer is almost here and it's time to think about travel and spending lots of time in the great outdoors. When patios and BBQ's call your name it's easy to forget about nutritious choices and we tend to put our health on the back burner. I'm here to tell you that you can have it all! What is summer without all of the great indulgences?
I don't like the word moderation and prefer to think about my diet on a day to day basis instead of making rules for myself. This is when the smoothies come into play! An hour before I head out I'll make a nutrition packed smoothie so I don't overindulge. Here is my absolute favorite summer smoothie! It is great for those ice cream cravings.
Chocolate Peanut Butter Sunwarrior Smoothie
Frozen banana
1-2 cups of almond milk or milk of choice
1 TBSP of natural organic peanut butter
1-2 scoops of chocolate SunWarrior rice protein
Optional additions: handful of fresh organic spinach, and or chia seeds
Stock your freezer full of fruit and have a protein powder like SunWarrior that doesn't ruin the taste of a good smoothie and you will always have a healthy and satisfying summer snack /meal on hand. For road trips and vacations I always bring Sunwarrior individual serving packs so I have an easy healthy option on the go.
For more smoothie recipes and great information please visit www.sunwarrior.com