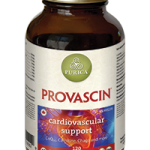 Purica Provascin
Heart disease can have many causes and is best addressed from a number of angles.  Provascin has been carefully formulated to assist the heart health of all adults, male and female.  Its Broad spectrum support helps reduce stress, give relief from CVI, reduce triglycerides, remove toxic tissue waste and repair muscle tissue.  Also supports healthy glucose metabolism and cholesterol levels.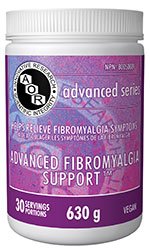 Advanced Fibromyalgia Support
Helps to relieve the symptoms of fibromyalgia including muscle pain, fatigue, mood swings, interrupted sleep and reduces the severity and duration of migraine headaches when taken as a prophylactic (preventative).  Advanced Fibromyalgia Support contains high doses of the three most effective, well-tolerated ingredients that have been supported by clinical research.  As an added benefit, it also supports energy, endurance and performance during high intensity exercise.